MERCANTILE Duster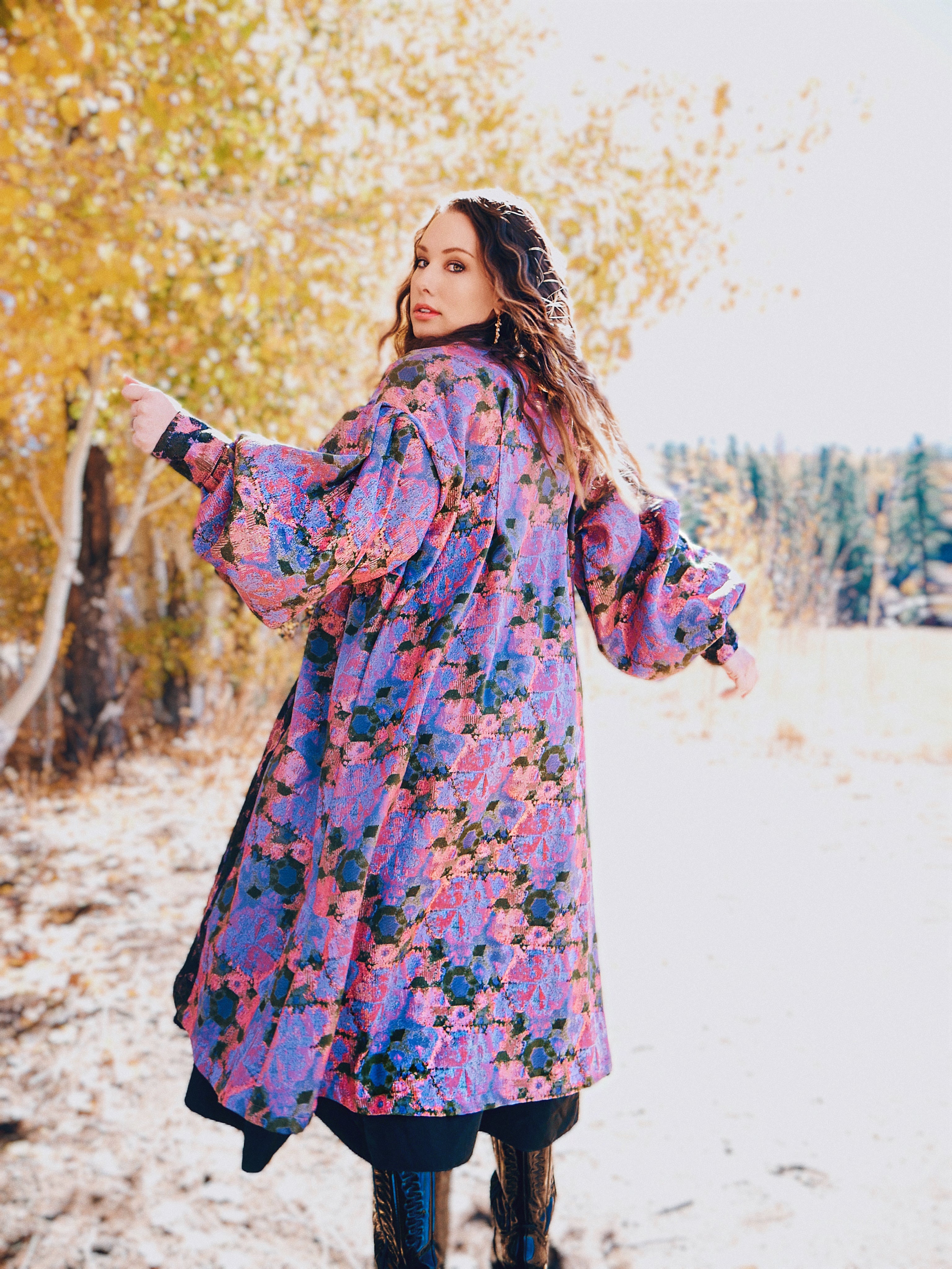 Sold Out
Bridal Couture You Can Customize. Made in Los Angeles.
Introducing the limited edition "Mercantile Duster."
 _Handcrafted in colorful floral brocade, this kimono-style duster coat features oversized Victorian bell sleeves and contrasting trim with flowing dress-length drape. Pleated back. Care Instructions: Dry clean only.  Runs true to size and designed for a relaxed, generous fit. Do NOT size up for added fullness. Size Reference: (0-2 = XS, 4-6 = S, 6-8 = M, 10-12 = L)
"Mercantile Duster" Ordering Info and Sales Policies:
Online only. This item is a limited edition pre-order item and will require 4-6 weeks production time, from date of purchase. If you need a quicker turnaround, have any questions regarding our "Mercantile Duster", please contact salesrep@lauren-elainedesigns.com. Complimentary domestic shipping included.
Final sale,  made-to-order item.